Geromix
Admin




Number of posts

: 1345


Age

: 32


Location

: India


AoF Organisation Role

: AoF Chief Mentor


Registration date :

2007-11-29


Phoenix Grace

: 5762

Subject: Your Dreams For A Powerful AoF!!!! Tue Dec 25, 2007 10:58 pm

---

Please post ur dreams,ideas,thoughts,suggestions and dreams to improve AoF and make it more powerful!!!

I dream of AoF being a 100 member organisation having interests ranging from trading to piracy and having a strong hold in these areas.

I dream of AoF becoming a huge community of many nationalities.

I dream of making AoF a multi-gaming clan/association having presence in many other games.{Maybe other MMPOGS and MMORPGS,but most probably start with games like OGame etc.}

_________________
Rayenden
Admin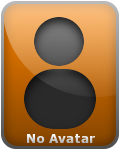 Number of posts

: 125


Age

: 32


Location

: Asia , Bangladesh


AoF Organisation Role

: Pirate Lord , X wing commander


Registration date :

2007-11-29


Phoenix Grace

: 5004

Subject: Re: Your Dreams For A Powerful AoF!!!! Tue Dec 25, 2007 11:11 pm

---

This Topic would be very helpful and inspiring .

I have a few dreams of AoF as well , my dreams are .... to make it the most popular and active not only a organization but also a global community of every purpose including helping each other , technical issues , wisdom , and above all a friendly environment to everyone .