zip zap
Newbie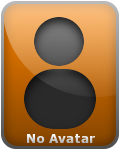 Number of posts

: 11


Age

: 57


Location

: chicago il.


Registration date :

2008-09-15


Phoenix Grace

: 4715

Subject: attacking Mon Nov 17, 2008 11:54 pm

---

i attacked player a with a missle and player b from same planet sent me a message saying it was a waste. how did he see me attack another player.
and is there a thread that explaines how much damage a rocket does
Comfort
Admin




Number of posts

: 1158


Age

: 28


Location

: Auckland, New Zealand


AoF Organisation Role

: Ikariam Home Secretary


Registration date :

2007-12-14


Phoenix Grace

: 5380

Subject: Re: attacking Tue Nov 18, 2008 3:38 am

---

Well, if he was at the same Planet as you were, he probably just selected the other guy and saw how much impact it had on him.

No, there is no thread for it. As missile damage, it's hard to gauge sometimes. But, here's a tip; a missile does next to no damage when a shield is up. If the player you fired at had his/her shield up, then you were basically wasting your missile, like the player watching had said.
Arch_Vile
Admin




Number of posts

: 906


Age

: 35


Location

: Building the stairway to heaven....


AoF Organisation Role

: AoF Ikariam Kappa, Leader/Home Secretary


Registration date :

2007-11-29


Phoenix Grace

: 5396

Subject: Re: attacking Tue Nov 18, 2008 6:17 am

---
zip zap
Newbie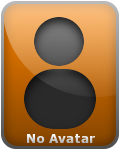 Number of posts

: 11


Age

: 57


Location

: chicago il.


Registration date :

2008-09-15


Phoenix Grace

: 4715

Subject: Re: attacking Wed Nov 19, 2008 5:02 pm

---

ok thanks. i screwed up and sent a missle to player b instead of player ooops. he was cool about it said he did that once.he finaly replyed to my message.
again thanks