Unas
Newbie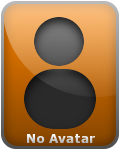 Number of posts

: 3


Registration date :

2008-10-29


Phoenix Grace

: 4671

Subject: Unas was here ! Wed Oct 29, 2008 9:00 am

---

Hi there.

What about me ... I'm french, 19 year old, student in an "engineer school" of IT...

I started FL with Void, it was a year ago maybe ... I left it 5 days later cause I didn't knew speak english and I was the no-skill guy of the server

Then I went on Discovery where I learned english, fighting (I'm not that bad) and so on.

Since I have some network problems with Disco, I went at Void and I'm here !
x Arbiter x
AoF Leader




Number of posts

: 202


Age

: 28


Location

: Europa - Belgium


AoF Organisation Role

: Ikariam Grand Vizier


Registration date :

2008-09-13


Phoenix Grace

: 4710

Subject: Re: Unas was here ! Wed Oct 29, 2008 12:25 pm

---

Nice to have you with us!
Char561
AoF Friend




Number of posts

: 511


Age

: 32


Location

: Tacoma, Washington


AoF Organisation Role

: AoF X-Wing Founder/President, AoF Tribal Wars Duke, AoF Forum Admin


Registration date :

2008-05-14


Phoenix Grace

: 5255

Subject: Re: Unas was here ! Wed Oct 29, 2008 1:03 pm

---
Phantom_4444
AoF Legend




Number of posts

: 185


Age

: 37


Location

: Dhaka,Bangladesh


Registration date :

2007-12-07


Phoenix Grace

: 4996

Subject: Re: Unas was here ! Wed Oct 29, 2008 10:22 pm

---

welcome buddy
Sponsored content
Subject: Re: Unas was here !

---