Rikimaru
Newbie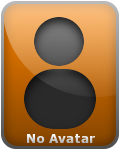 Number of posts

: 12


Age

: 38


Registration date :

2008-09-15


Phoenix Grace

: 4714

Subject: [AoF]Rikimaru[A] - New to Clan Tue Sep 16, 2008 2:01 pm

---

Hey guys iam new.

Got in the clan 3 days ago. And whooped ass yesterday in PvP, He Titan & Window

Just browsed the members list of [A] Wing. And i saw my name was spelled wrong
[AoF][A]Kirimaru ?? haha

its [AoF][A]Rikimaru

Greatz and see you all online.
Arch_Vile
Admin




Number of posts

: 906


Age

: 35


Location

: Building the stairway to heaven....


AoF Organisation Role

: AoF Ikariam Kappa, Leader/Home Secretary


Registration date :

2007-11-29


Phoenix Grace

: 5395

Subject: Re: [AoF]Rikimaru[A] - New to Clan Wed Sep 17, 2008 7:52 am

---
BeNice
Moderator




Number of posts

: 138


Age

: 63


Location

: Germany


AoF Organisation Role

: VOID Chief Merchants


Registration date :

2008-07-24


Phoenix Grace

: 4826

Subject: Re: [AoF]Rikimaru[A] - New to Clan Wed Sep 17, 2008 8:26 am

---

yor e Welcome and now its my turn to say : you spelled my name wrong

You had PvP with Welcome not Window HAHA

:pig:

Cu INgame ^^
Titan
Admin




Number of posts

: 895


Location

: Northern Ireland


AoF Organisation Role

: AoF President


Registration date :

2007-12-03


Phoenix Grace

: 5341

Subject: Re: [AoF]Rikimaru[A] - New to Clan Wed Sep 17, 2008 10:49 am

---

Welcome to AoF. that pvp was fun ^_^

Window?? lol

@ BeNice, i didn't know that Welcome was you

:

_________________
Sponsored content
Subject: Re: [AoF]Rikimaru[A] - New to Clan

---