[AoF][A]stayaway
Junior Member




Number of posts

: 27


Age

: 38


Location

: uk (irish)


AoF Organisation Role

: whitty


Registration date :

2008-01-03


Phoenix Grace

: 4978

Subject: Re: I'M BACK ! :-) Thu Apr 29, 2010 6:47 am

---

:-) ok thx anyways guys i will join sometime soon been a bit busy of late, so do you guys play Disco more than Void these days ??

Do we still have the base, banks etc ???

p.s. yeah the cork accent is very strange, mine has all but gone now as been living in UK for a while, i'm from the north side of the city by Dublin Hill. Dublin's a real cool place too been there many times :-)

[AoF][A]stayaway.
Geromix
Admin




Number of posts

: 1345


Age

: 32


Location

: India


AoF Organisation Role

: AoF Chief Mentor


Registration date :

2007-11-29


Phoenix Grace

: 5762

Subject: Re: I'M BACK ! :-) Thu Apr 29, 2010 7:56 am

---

As i said earlier our Void branch is doing quite well. We have bases,banks, and now we will have our own NPC patrols and ship.
For more info check the Void Forums here.

We had a Disco branch earlier but we shut it down last year.
Now we have restarted the Disco branch. At the moment we have just begun and got a long way to go there. And we won't be playing there under AoF tag.
For more info check the recently set up Discovery Forums here.

For more info on Ikariam check these forums-
Ikariam General Forums
Ikriam Recruitment

-Geromix

_________________
fredwin
Senior Member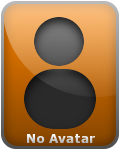 Number of posts

: 102


Location

: United States


AoF Organisation Role

: General - World Kappa


Registration date :

2008-11-12


Phoenix Grace

: 4773

Subject: Re: I'M BACK ! :-) Thu Apr 29, 2010 8:21 am

---

Hello, stayaway, Welcome back to the land of the living! I know I never had the pleasure to meet you, so Hi, my name is Fredwin. (Sorry about the delayed reaction there.)
Cugix
Admin




Number of posts

: 453


Age

: 36


Location

: Earth


AoF Organisation Role

: |AoF Executive Chairman & GC Rep||SWTOR Branch Leader/Founder|


Registration date :

2008-08-08


Phoenix Grace

: 5172

Subject: Re: I'M BACK ! :-) Thu Apr 29, 2010 10:45 am

---

freddy fail xD

_________________
[AoF][A]stayaway
Junior Member




Number of posts

: 27


Age

: 38


Location

: uk (irish)


AoF Organisation Role

: whitty


Registration date :

2008-01-03


Phoenix Grace

: 4978

Subject: Re: I'M BACK ! :-) Fri Apr 30, 2010 12:30 pm

---

ok :-) thx for answering my questions much appreciated !

see you online sometime !

[AoF][A]stayaway
Sponsored content
Subject: Re: I'M BACK ! :-)

---